Call of Duty ensambla el Vanguard en el tráiler de la campaña
Activision y Sledgehammer Games han lanzado un nuevo tráiler de Call of Duty Vanguard. Este último avance previo al lanzamiento nos brinda una mirada aún más cercana a la campaña de la historia del juego, así como a los personajes principales que forman la Vanguardia.
Como prometimos, el Call of Duty de este año nos llevará de regreso a la Segunda Guerra Mundial. Sin embargo, se acercará más a World at War de Treyarch en lugar de Call of Duty WWII de Sledgehammer, siguiendo las historias de varios soldados en diferentes escenarios de guerra.
Liderados por Arthur Kingsley, Task Force One es un equipo de élite de agentes encargados de eliminar al régimen nazi mientras busca construir el Cuarto Reich.
El tráiler se ve absolutamente increíble, mostrando una serie de escenas cinematográficas que aparecerán en Call of Duty Vanguard. Con uno de los personajes principales, Wade Jackson, siendo etiquetado como un "aviador hotshot", estamos seguros de que veremos algunas misiones de combate aéreo entre otras batallas que Vanguard tiene bajo la manga.
Como sabrán los fanáticos de Call of Duty, hay mucho más en cada uno de estos juegos que su campaña para un jugador. Activision y su grupo de estudios COD se han adaptado a un ritmo de creación de un enorme componente multijugador en línea, así como un modo de bonificación (generalmente cooperativo). Este año, Zombies volverá una vez más; sin embargo, Treyarch lo está desarrollando y se conectará a la saga de Zombies en curso.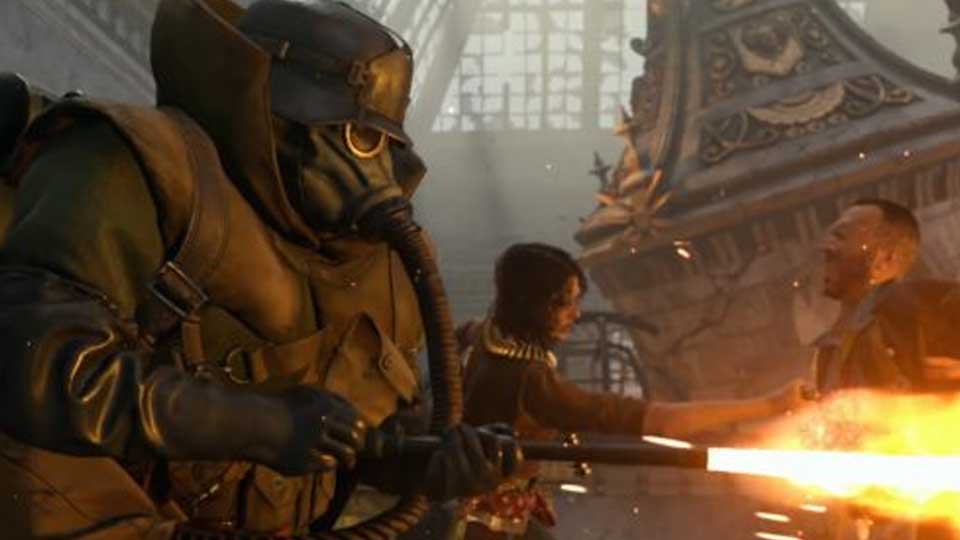 Una versión beta reciente de Call of Duty Vanguard nos dio una idea de su acción multijugador. Desde el juego de armas nítido y los mapas inventivos hasta sus modos de juego y ritmo, estamos ansiosos por alistarnos cuando el juego completo se lance el próximo mes.
Sledgehammer también anunció que un cómic de Call of Duty Vanguard acompañará el lanzamiento del juego. La serie semanal profundizará en las historias de personajes clave, incorporando talentos de escritura veteranos.